Since 2017, infinzi has got an opportunity to work with more than 100 customers in India, UK, USA, South Africa, Abu Dhabi and Oman.
Infinzi provides a convenient model of 'Pay-As-Per-Use' which offers our customer with the flexibility to control cost and pay more as they grow more.
We are trusted and respected for delivering high quality outsourced financial and other back-end services.Your financial needs are always at the forefront of our minds.
This is probably why we have a long-standing relationship with many of our clients who have chosen to stay with us as their businesses have evolved and always consider infinzi an extension of their team.
Written Reviews
infinzi has been managing Accounting & Finance for sag services of TATA Projects Pvt Ltd. infinzi has been proactive & consistent throughout their services since day one. They always meet project timelines with high-quality and accurate services. Undoubtedly, infinzi has tremendous caliber which is always portrayed in its excellent work . We strongly recommend infinzi as our experience with the organization is always delightful, trusted & ethical company to work with.
- Sourav Chakraborty
Head - Finance and Accounts
- TATA Projects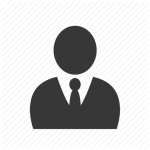 infinzi has exceed our expectations time & again and delivers high quality outsourcing and recruitment services to us. infinzi has helped us with our internal recruitment, providing us with experienced and talented people for our organisation. Their services are highly appreciated not only by us but also clients that we have introduced them to. infinzi is a trusted and proficient organization and is highly recommended.
- Falee Bilimoria
Partner
- Kalyaniwala & Mistry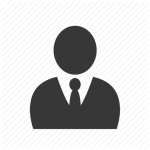 The team at infinzi were friendly, helpful & didactic. They recruited smart & hardworking employees for us who handle our accounts. infinzi's accounting services saved our time and helped us to focus on are business growth. Sound advice given to us always. Professional & extremely reliable team.
- Shilpa Kalanjee-Pastala
Partner
- Fusion Access - Furniture by Design